Clue (1999) was a play production staged by a group of students at Ben Franklin Junior High School.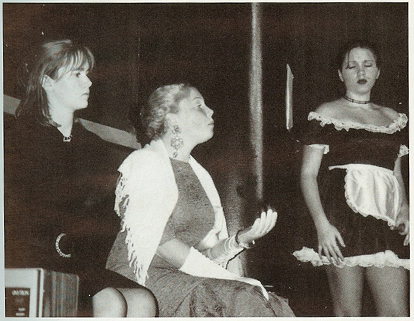 Plot Summary
Edit
The basic premise of the board game is that of a mystery among six guests at a mansion: one of them has killed Mr. Boddy, their host, in a specific room with a particular weapon. The play expanded on this by making the six central characters victims of Boddy's blackmail, and they join him at his mansion for dinner one evening. When he is killed, a madcap riot begins in which the blackmail victims as well as the maid, the cook, a police officer, a motorist, a singing telegram girl, and the butler Wadsworth all find their lives at risk.
Production Information
Edit
The script for this production was taken from the feature film Clue.
Photo Gallery
Edit